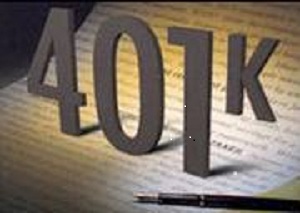 Every quarter or so, I like to get together with my local Smart Money Chicks Chat. We call it "Chicks Chat" No financial question is off limits. We have no real set agenda, just a casual conversation about money. I figured if they ask the question you may want to know.
Q. I'm switching jobs soon and would like some advice on what to do with the money in my 401(k) plan. Since I can't continue this plan, should I just take it out and enjoy it as a bonus for my hard work at this company? Then I could re-invest some of it in a new plan. How do I "roll it over" into a new plan if I decide to put all or part of it into a new plan?
So the Short Answer is no way.. Do not withdraw that money, do not pass go, do not collect 200 dollars. It will cost you. Ok, but here is my by the book answer.
There are penalties involved in taking money out of your 401(k) plan, even when you're changing jobs and can't continue adding to the same plan. Since the money you put into the plan was tax deferred, you haven't paid income taxes on it yet. Also, the growth in the plan due to interest also hasn't been taxed.
So if you take it out, you'll need to add the amount to your current year's income when you file your income taxes for this year.
In addition, there's a 10% penalty on top of the income taxes if you're not yet age 60. So if you take out $5,000, for example, you'll need to pay the IRS an extra $500 in addition to whatever extra income taxes you'll owe as a result of having an extra $5,000 in income.
Check with your accountant or figure the numbers yourself to see if these extra taxes would be a burden to you in your current situation. If not, then simply put aside enough of it to pay the taxes and then enjoy your bonus.
Keep in mind though, that you've built this account for your retirement. If you take it out, you'll have to start all over in building a fund again. Not to mention Women are not nearly as prepared for retirement as men.  You'll also lose your tax-deferred growth on these funds between now and when you take them out during your retirement. These losses could add up to substantially more than the current penalties for taking your money now.
If you can do without the money, seriously consider rolling it over into another retirement fund. When you roll it over, you won't incur extra taxes or penalties, as long as you follow the correct procedures for rolling it over.
The most important thing to remember in rolling it over is that you must not have possession of the money. In other words, avoid letting them cut you a check for any part of the balance. The funds must go directly from where they are to the new retirement plan.
Even if you let them cut the check to you and then deposit it into a new fund the same day, the IRS considers that you withdrew the money and will charge you for the extra income taxes plus the 10% penalty.
So discuss your options with your accountant and set up the rollover (if you decide to put the funds into a new plan) so that it goes directly into the new plan.
Chicks Chat is really fun.. We can have a virtual Chicks Chat.. Do you have a pressing money question you would like answered… Ask away?