Although the economy has been slowly improving, most people are still in financial situations that are too tight for the often massive amount of money that gift giving requires. 40 dollars here and there adds up quickly if you have a big family, and that new laptop your kid is asking for doesn't come cheap, but there are ways to get more out of your money and I'm here to help you do that. Here are some of my favorite methods of spending a little (or a lot) less on the holidays.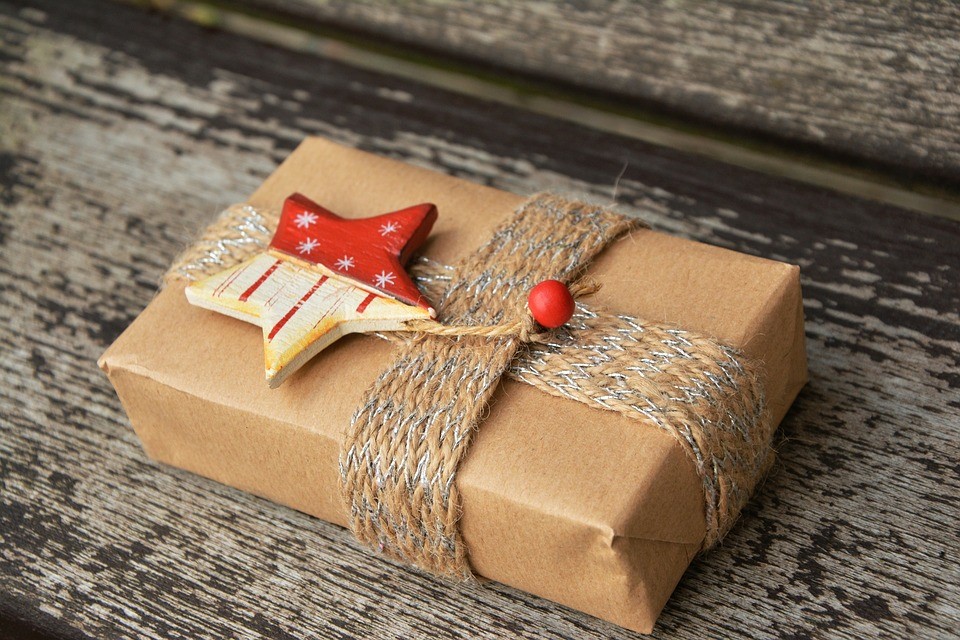 Set a Budget
Almost everyone would say that setting a budget is the most important step for saving money on your Christmas giving, and for good reason. Without a hard budget in place before you start shopping, you'll be much more likely to spend extra money on that "perfect" gift for your loved one. Setting a limit will also help you to think more when it comes to gift-giving because you'll be looking for presents within a certain budget. Don't forget to include gift wrap and postage in your overall budget, as these are often overlooked until the last minute.
Pricey Gifts ≠ Good Gifts
Dispel the notion that good gifts have to be pricey by making them thoughtful instead. This could mean pulling out the glue and creating DIY gifts, or if you aren't the crafty type it could be as simple as creating personalized stockings for the members in your family and filling them with small but meaningful items like their favorite candy, tickets to a movie they'd love, or small versions of their favorite perfume or cologne.
Do Christmas Differently
Rather than having Christmas the same (and expensive) way you do it every year, why not try having a family-wide secret Santa instead? Set a limit of how much to spend, put everyone's name in a jar and keep your giftee secret. This is a fun, unique, and less expensive way to do Christmas, and it will get the entire family involved!
Think Outside the Box
It's easy to spend all of your time thinking about how you'll save on presents, and forget about how much you'll be spending on wrapping them. Save money on your gift wrapping this year by recycling old materials like maps, tissue paper, and construction paper and employ some of these gift wrapping ideas for presents that cost less and look cute!
Shop Online
If you're still dead set on the gifts you want to buy and are just looking to save a couple of bucks on your purchases, one of the easiest ways to do it is by shopping online. You can save gas money by not having to drive back and forth between stores each month, check coupon sites for free coupons and vouchers, and almost all of the time you can get the same deals online as you'd get in store (yes, even on Black Friday.)
So there you have it, my best tips for saving money during this holiday season. I hope that they help you to keep your wallet from being completely drained by all of the gift giving that's to be done! Now you can enjoy the happiness of giving to your loved ones, without the pain of depleting your bank account.