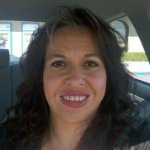 A police dispatcher with a creative outlet, Tracy operates a custom cookie business as her side hustle.
How did you get started?
I got started with the least amount of startup, because I didn't have any capital to begin with.  I basically set up a website, obtained a business license and that was it.  I did not invest in any marketing because I had no money for marketing, and I was afraid to get big too fast and fail to start out.
How long have you been doing this?
I have had this business since February 2008.
How do you make money (Hourly, By Project, Retainer or One Time Fee)?
I make money by project (or order).
How do you get new clients?
I get clients simply by social media marketing with a Facebook Page, Twitter and by SEO.
When do you work on your side hustle?
I work my side hustle whenever I have orders to fill.  My current job is evenings, so when I have an order I bake and decorating in the mornings.
Do you have tips or resources for a person who just started a side hustle or wants to start one?
My tip is to do it with the least amount of financial investment you can get away with, and try not to produce more than you can sell, especially if your product is perishable.  If your product is not something with a shelf life, then make as many as you can and open something like an Etsy shop to sell it, automation is the best way to optimize your business and income from that business.
Where can we go to connect with you?
My Website
If you want to learn step-by-step how to get your own Side Hustle going my eBook Start a Side Hustle With Skills You Already Have breaks it down for you, making it simple to get started on your own Side Hustle today.