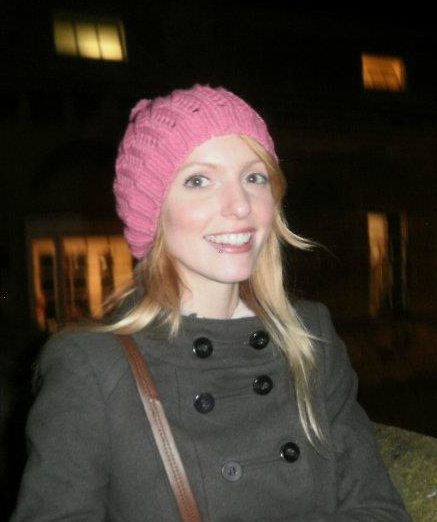 Estelle turned her studies to reality by setting up her own business while still in school!
How did you get started?
I set Esty Lingerie up as a student. I was mid-way through a business management degree and loved the course but didn't feel it was teaching me what running a business would really be like, so I decided to go ahead and get experience my own way. From having the idea to buying the domain and starting work on the website there was only a gap of a few hours, so it was a very spur of the moment thing – and a decision I'm massively glad I made!
How long have you been doing this?
I set the website up in November 2009. At first, the site was pretty small and I was only selling 10 items, but I've been plugging away at it for years and gradually spending more and more time on it.
How do earn money?
I sell handmade lingerie by over 30 independent designers from around the globe. Esty Lingerie is a platform for them to promote and sell their work collectively with other designers in the same boat as themselves, and Esty Lingerie takes a small cut of every sale – our little thank you for having found them the customer!
How do you get new clients?
I don't have 'clients' as such, just designers on the one hand and customers on the other. I love lingerie so I'm always reading lingerie blogs, websites, LinkedIn groups and so on, and it's easy to discover new brands that way. Nowadays though the designers mostly come to me! As for attracting customers, Esty Lingerie has a very active social media following and I truly believe this is the way forward for marketing. My website is pretty interactive – you can read about the designer who made your garments, and find all sorts of useful guides as well as actually doing some shopping – and social media matches that perfectly.
When do you work on your side hustle?
I have a full-time role in marketing that I love, and that's a constant source of marketing inspiration for my own company too! I would spend 24 hours a day running Esty Lingerie if I could; as it is I run it in my evenings, weekends and yes, even holidays!
Do you have tips or resources for a person who just started a side hustle or wants to start one?
My biggest tip would be to ensure you're totally passionate about what you plan to do or sell. If you're not passionate, you won't be committed, and setting up a company from scratch and then making it successful takes a huge amount of commitment in terms of both time and money.
Where can we go to connect with you?
My EtsyLingerie.
If you want to learn step-by-step how to get your own Side Hustle going my eBook Start a Side Hustle With Skills You Already Have breaks it down for you, making it simple to get started on your own Side Hustle today.