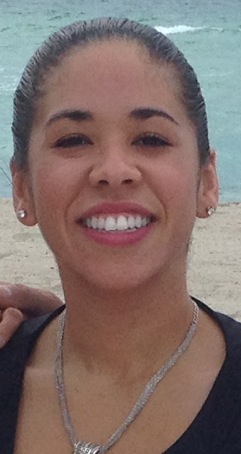 Maria took the skills she learned from her past job to start up her own successful side hustle as a Notary…
How did you get started?
I worked For Bank of America in 2003-2006 and they payed for my notary public certification as they needed one for the Bank. I learned little by little about loan Closings, helocs and all those bank documents that need notarization and other documents client bright into the bank so that I can notarized them for free. The business itself Notary @ Your Door I started because I felt I had the knowledge, eagerness, and services people need. I had just left my job at Morgan Stanley Smith Barney and did not wanted to go up the corporate ladder of another corporation. Hence, I am creating my own corporate ladder.
How long have you been doing this?
I have been a Notary Public since 2006, Wedding Officiant since 2011, and Loan Signing Agent since 2012.
How do you make money (Hourly, By Project, Retainer or One Time Fee)?
I charge per assignment. Invoice the companies such as Loan Closings, Lenders, Banks, and Law Firms. All individual clients pay for the service via Credit Card, debit card, PayPal (in advance), cash, money order, cashiers check.
How do you get new clients?
It is usually word of mouth and the Internet. We are in over 70 websites for notaries, loan signers, and wedding officiants.
When do you work on your side hustle?
24/7 I am a translator and I work from home so I use all the down and off time to work on this.
Do you have tips or resources for a person who just started a side hustle or wants to start one?
Be resilient, patience, flexible and eager to grow.
Where can we go to connect with you?
My Facebook
If you want to learn step-by-step how to get your own Side Hustle going my eBook Start a Side Hustle With Skills You Already Have breaks it down for you, making it simple to get started on your own Side Hustle today.