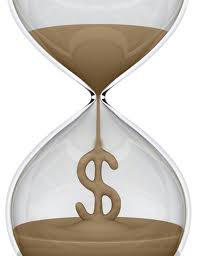 2013 is rapidly approaching, and you haven't yet made any big financial moves. Before you ring in the New Year, consider making these five wise financial decisions.
Pay Credit Card Bills
Instead of letting those interest rates continue to accumulate on your credit card, just pay them off in full now. Take the money out of your checking or saving account to pay off some of these bills. The longer you let them linger, the longer it's going to take be debt free. Even if you aren't able to pay off the entire bill, put as much of a dent into it as you can.
401K
Having a plan for retirement is always a strong idea. Talk to your employer about whether or not there is something in place for when you retire. In a lot of scenarios with full-time workers, employers will put a little bit of the paycheck away for people so that they are prepared for the future.
Open a New Account
Instead of cramming all of your money into one account, divide it up. You could have one account to save for taxes, one to pay for credit cards, one to pay for personal savings and so forth.Use What You Have
With the federal flex spending money program, funds are saved before taxes are taken out of your check. Use whatever is left in this account to cover important bills before the year is up. Furthermore, whether you have an earned income tax credit or some other type of tax credit, now is the time to use it before 2013 is upon us.Even though not much time is left before 2013, you can still make some smart financial decisions.