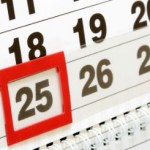 Do you have way more month left than you have money in the bank? Or are you not paying all your bills because the 2 paychecks you receive each month just isn't enough.In this free webinar, we'll go over 5 steps you can to take that ensure your money does not run out before the end of the month.
When: Thursday, June 27th at 8:00 pm EST
Sign Up Below to Receive Webinar Log-in Details

What you will learn:
The one 10 minute change you can make that can increase your paycheck $100-$200 a month
How to assess where you are without headache and excel spreadsheets.
An action plan that you can implement as soon as the webinar ends.
Plus much more
About our presenter: Andrea Amir
Andrea Amir, has over 13 years of experience helping people reach their financial goals as a realtor, mortgage banker and educator.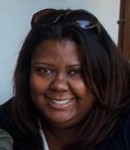 After experiencing her very own financial hardship — filing bankruptcy two times in the same year because she took misguided advice from a "professional" — she realized that with a solid grasp of financial literacy skills, a little planning, and discipline, such drastic measures weren't needed at all. As a Certified Personal Finance Educator and Certified Housing Counselor, Andrea now spends her time maintaining financial success and educating others as well as helping them avoid financial issues.
Save Your Spot Below