How did you get started?
I have always had the entrepreneurial bug- so while I was serving in the Air Force I kept one eye open for ideas that could be turned into a business.  I noticed a niche in the gifting market.  I love beautiful packaging, and I wanted to combine different products in ways that matched up the branding, color scheme and packaging to create a unique aesthetic.
 You can take bigger risks creatively in your business and test your product in the market.
How long have you been doing this?
Just a little over one year.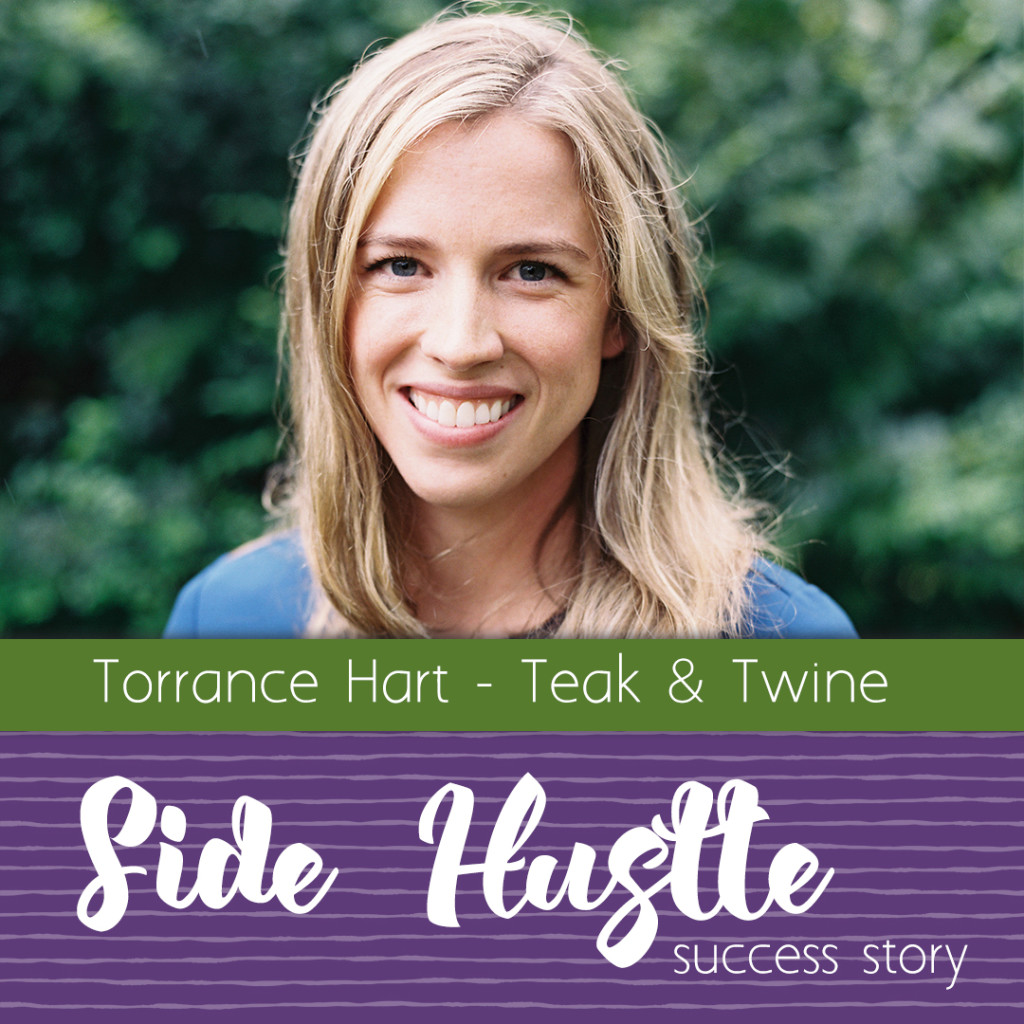 How do you make money?
By project, specifically for each gift we design and ship out.
What has really worked in the area of getting new clients?
Social Media, especially Instagram!  We love IG and Pinterest for sharing our work as well as for establishing and building relationships with clients as well as other small business owners.
When do you work on your side hustle?
I get smaller orders out, emails answered, and invoices sent at night during the week, and then I tackle bigger orders or creative projects on Sunday.  I try to take Saturdays off!
What is one thing you wish you knew or did differently in the beginning?
I spent more money than I needed to on web design as I was launching Teak & Twine.  Between Shopify and Squarespace, there are lots of great templates for creating a gorgeous website on a budget!
Do you have tips or resources for a person who just started a side hustle or wants to start one?
When I was looking for funds to start Teak & Twine, I thought of renting out a room in my home on Airbnb.  I love being an Airbnb host and was able to bootstrap the business out of these funds.  In a way, I started one side hustle through a second one!
Where can we go to connect with you and learn more about your business?
You can visit our website Teak and Twine or on social media @teakandtwine Thank you for visiting!