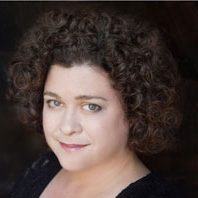 Zele took an unknown passion and turned into a tidy side hustle.
How did you get started?
In  2007, for an LA agent.   I was an actor working as an admin for an agency. With the looming writers' strike- I was asked to re-organize the office supply closet.  I loved doing it.
How long have you been doing this?
I've been a professional organizer since late 2007 and have been working part-time since then.
How do you make money (Hourly, By Project, Retainer or One Time Fee)?
Most of my work is hourly and by the project.  I have been put on retainer by a former client when I organized their move.
How do you get new clients?
I have my own website, referrals from other clients and organizers, word-of-mouth and attending networking events
When do you work on your side hustle?
Weekends and after work.  I also am able to do some virtual organizing for clients.
Do you have tips or resources for a person who just started a side hustle or wants to start one?
Join networking groups where you can develop professionally.  I am a member of NAPO (Nat'l Association of Professional Organizers), NAPO- NE (the New England chapter) and ICD (Institute of Challenging Disorganization).  Join business networking groups online and in person from LinkedIn.  Join business groups where you can meet people- Chamber of Commerce, BNI, etc.
Where can we go to connect with you?
On my website.
If you want to learn step-by-step how to get your own Side Hustle going my eBook Start a Side Hustle With Skills You Already Have breaks it down for you, making it simple to get started on your own Side Hustle today.