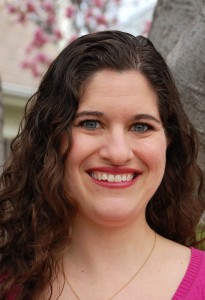 Amanda Brice, lawyer, mother and published author shares with us how she got her successful side hustle going by writing mystery novels for teens.
How did you get started?
I've always written stories, starting when I was a little girl. Some of my earliest memories are of carrying around a little notepad and scribbling away with a purple pen. But my dad encourages me to "do something practical" so I ended up going to law school. Fast forward several years, and I was working on an advanced law specialty degree (LLM in Intellectual Property Law). I was supposed to be writing a term paper on the patentability of indigenous medicinal methods (yes, it's as boring as it sounds) when I decided it would be a lot more fun to write fiction. So I sat down and wrote the first 88 pages of a chick lit novel that will never see the light of day…and had to beg my professor for an extension on the paper. LOL
How long have you been doing this?
After a long hiatus, I started writing again as an adult on Election Day 2004, but then had to put it aside for several months to finish up my degree. But once I finished, I picked it up again and made a promise to take it seriously. From that point forward, I started working seriously towards publication. I joined Romance Writers of America, Washington Romance Writers, and Chick Lit Writers of the World. I attended lectures, workshops, and conferences. And I networked to meet the movers and shakers in the business. But most importantly, I wrote. I published my first short story in 2006. I finaled in the Golden Heart Awards (Romance Writers of America's top prize for unpublished writers) in 2008 and 2009, and then finally published my first novel in April 2011, a mystery novel for teenage girls titled "Codename: Dancer." I describe it as "Nancy Drew in toe shoes." It's about a 14-year-old girl named Dani who attends a performing arts boarding school. Trouble seems to follow her wherever she goes. She's been selected to dance on TV in a teen ballroom dance show being filmed at her school, but someone is sabotaging the show and wants her dead. I'm working on the sequel, "Pointe of No Return" at the moment, while I'm home on maternity leave from my attorney job. 🙂
How do you make money (Hourly, By Project, Retainer or One Time Fee)?
As an author, I earn royalties for my stories. The more copies sold, the more I earn. Simple supply and demand.
How do you get new clients?
I'm always searching for new readers, but since I write for teens it's a bit more difficult. You'd think that teens would be early adopters of e-books, since they're so much more networked than we are. But dedicated e-readers (Kindles, Nooks, Sony Readers, Kobos, etc) are expensive, so most teens aren't exactly buying them with their babysitting money. I would have thought they'd read books on their smart phones, but most don't really like to. I have a Kindle, so it never occurred to me, but reading a book on a phone is not a pleasant experience. The screen is so small that you can only see a few lines of text at a time, so you're constantly scrolling and clicking pages. A paragraph that's really only a few lines long could end up looking like it lasts for pages and pages. And who wants to read a book with paragraphs that are several pages long? LOL I think this holiday season will be a real game changer. Amazon released a $79 version of the Kindle, which makes e-books more of a reality for teens now. I wouldn't be surprised if lots of parents and grandparents are giving Kindles as presents this year. So we should see in the coming months whether teens start reading e-books.
When do you work on your side hustle?
Whenever I get the chance, which admittedly is a lot less now that I have a 2-year-old and a newborn. I was a lot more productive before I became a mom. LOL But fortunately I have a very flexible job as a federal government attorney, so I can create my own schedule. As long as I work 80 hours every 2 weeks, it really doesn't matter when those 80 hours occur, so I generally work them M-Th and then spend all day Friday writing.
Do you have tips or resources for a person who just started a side hustle or wants to start one?
If you want to pursue a writing career, you really need to take it seriously. Hone your craft. Join professional organizations. Learn all you can about both the creative side and the business side.
Where can we go to connect with you?
My website is www.amandabrice.net.
If you want to learn step-by-step how to get your own Side Hustle going my eBook Start a Side Hustle With Skills You Already Have breaks it down for you, making it simple to get started on your own Side Hustle today.