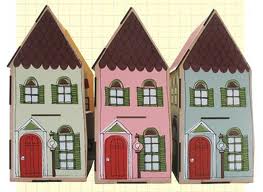 Owning your own home is a dream that many have. It is such an amazing feeling when you put the key in the door for the first time. In my 14 years as a Real Estate Agent, I can promise you that over 90% of my clients were surprised to learn about all the expenses the Home Buying Process included.  Here are two that you have to account for.
Down Payment- This one is a biggie. The "No Money Down" Option is really an illusion at this point if you are looking to buy a home in a traditional manner. At a minimum with an FHA Loan you are looking at 3.5%.  
If you go Non FHA then 20% down is the Standard. I know it seems like 20% is unrealistic for the everyday homebuyer.  You may be able to put down 10% or even 5% and enroll in PMI. PMI stands for Private Mortgage Insurance. Your Lender will require you to purchase PMI if your down payment is less than 20%. This is an add expense to consider.
Home Maintenance- The cost to maintain your home may come as a shock to you. It is just not the same as having a landlord that you can call when the Garbage Disposal stops working or your AC goes out on a hot summer day. When you are a homeowner, these expenses fall on you. Budgeting for maintenance costs is a must.  A good rule of thumb is to strive for having at least 1% to 4% of your home's value for the year.
Hardware stores will be your best friend. Some fixes are pretty simple and will not require you to call someone to come in a fix your issue. Hardware stores are integral for the DIY person. Most Hardware stores will offer classes on the routine home issue for free. Take Advantage of those if you are able to. You will save time and money.
While these are not the only expenses you will encounter these I found they are the most often overlooked.
Are you just moving for the first time or Is Homeownership in the near future for you? Either way it is important for you to consider the costs that come with moving and owning your own piece of the American Dream. I would love to hear what you think of buying a home.
Post presented by Genworth Financial, All opinions expressed are all my own.